(portains of this text from "Rhymes and Reasons" by "John Denver")

So you speak to me in sadness and the coming of the winter...
the sun is slowly fading and it's colder than the sea...

But, John Denver died doing something he loved, flying..
May he soar, as he made our hearts soar, on the wings of hope; and of love for our great mother earth.
I have adopted the song Rhymes and Reasons as my theme song; for the chorus gives such hope for the future to come.

The lyrics read...
For the children and the flowers for my sisters and my brothers,
their laughter and their loveliness would clear a cloudy day.
Like the music of the mountains and the colors of the rainbow....
they're a promise of the future and the blessing for today.

The children are the future but there will be no future if we do not all do our part. We must all strive to protect this great, wonderful, God given Earth.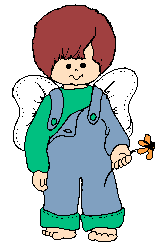 Click here to go"back home"
or here to follow "green links"to a better tomorrow.
Please e-mail me! I would love to hear from you!